The CHILD Cohort Study is proud to announce the winners of its first-ever National Arts Contest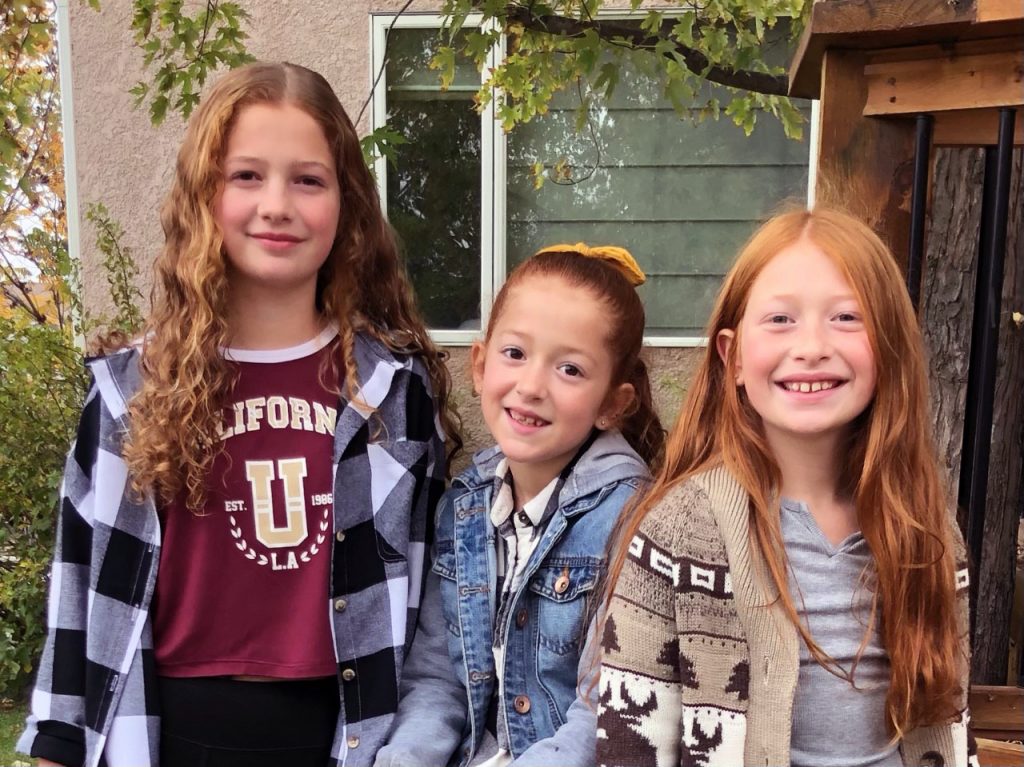 Myla , Evynn, and Presley
12, 8 & 9 years old
Oakbank, MB (Manitoba site)
My name is Presley and I am part of the CHILD study. My sisters Myla and Evynn are part of the COVID add on study. We decided to write a song and sing together to show everyone how awesome the CHILD study is. Doing this together was so much fun!
Judges' comments:
Love the melody of the song. Great playing and singing. Includes their experiences as well as impact of the CHILD study.
Very creative and original; explains the study well.
Creative use of lyrics and melody!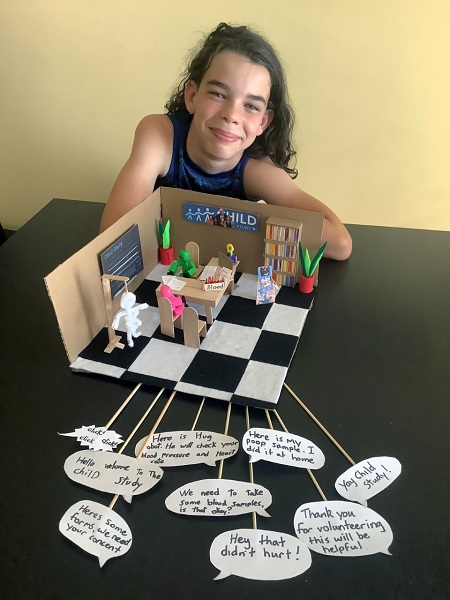 Maxime
12 years old
Vancouver, BC
My artwork represents a visit to the CHILD Study office.
Judges' comments:
Great detail in the "set" design; explains the study well and the role that the child and researcher plays.
Very relevant and explains the process well. Creative use of stop motion.
Editing and stop motion is excellent.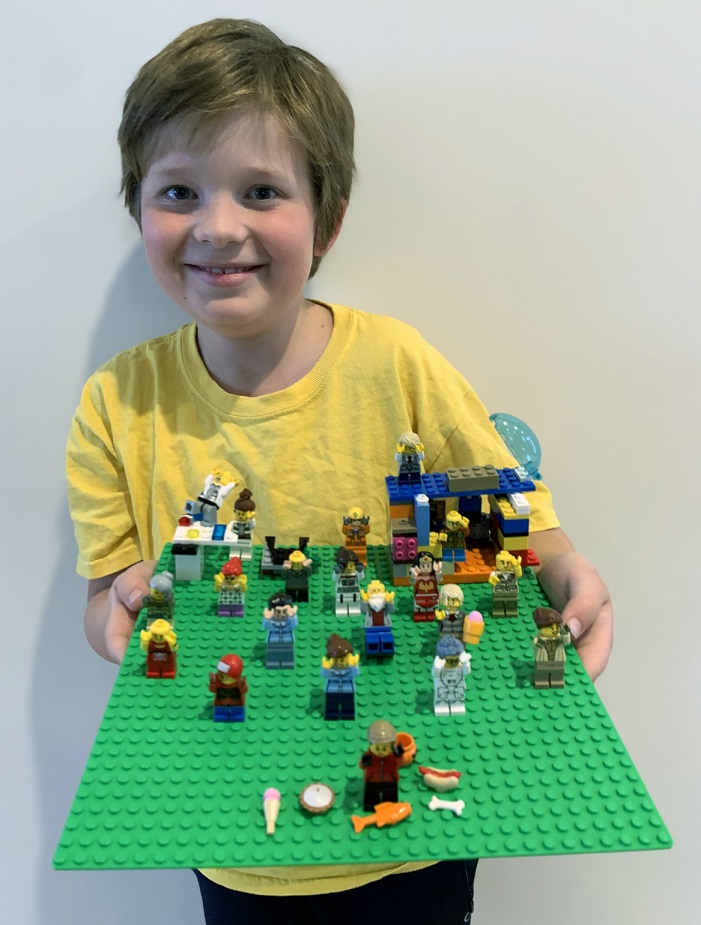 Callum
10 years old
Edmonton, AB
My stop action video is about why The CHILD Study is so important and special and what it's like to be a part of it.
Judges' comments:
Love the stop-motion video. Looks like the artist has a lot of fun, and it shows.
Really well done animation, music incorporated, comprehensive and future oriented
I like how it's from a child who has been in the study their whole life, and how well it explains what the study is about.
REGIONAL WINNER: MANITOBA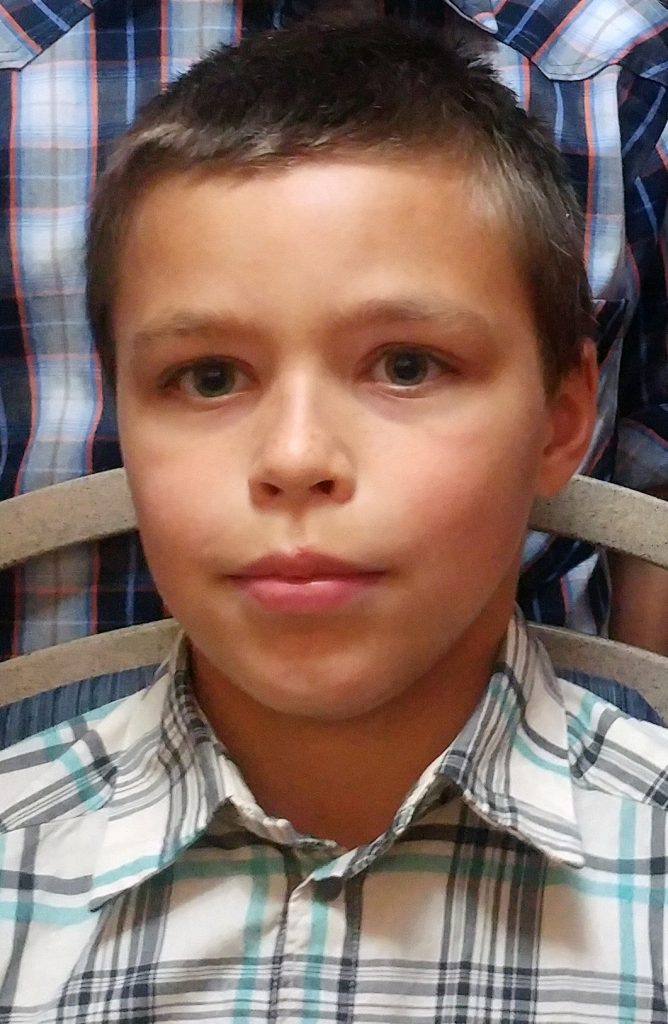 Sheldon (pictured), Logan, Travis & Tara
10, 11, 13 & 8 years old
Morden, MB
The work of our book shows our family's enthusiasm for all CHILD Study involvement. Sheldon and his siblings worked hard to put this book together.
Judges' comments:
The Illustrations are very good; great use of color. Concept of a reporter is intriguing and conveys the experience and potential impact of CHILD.
Extremely creative with lots of detail. Great story and great illustrations; very descriptive.
Well illustrated and written.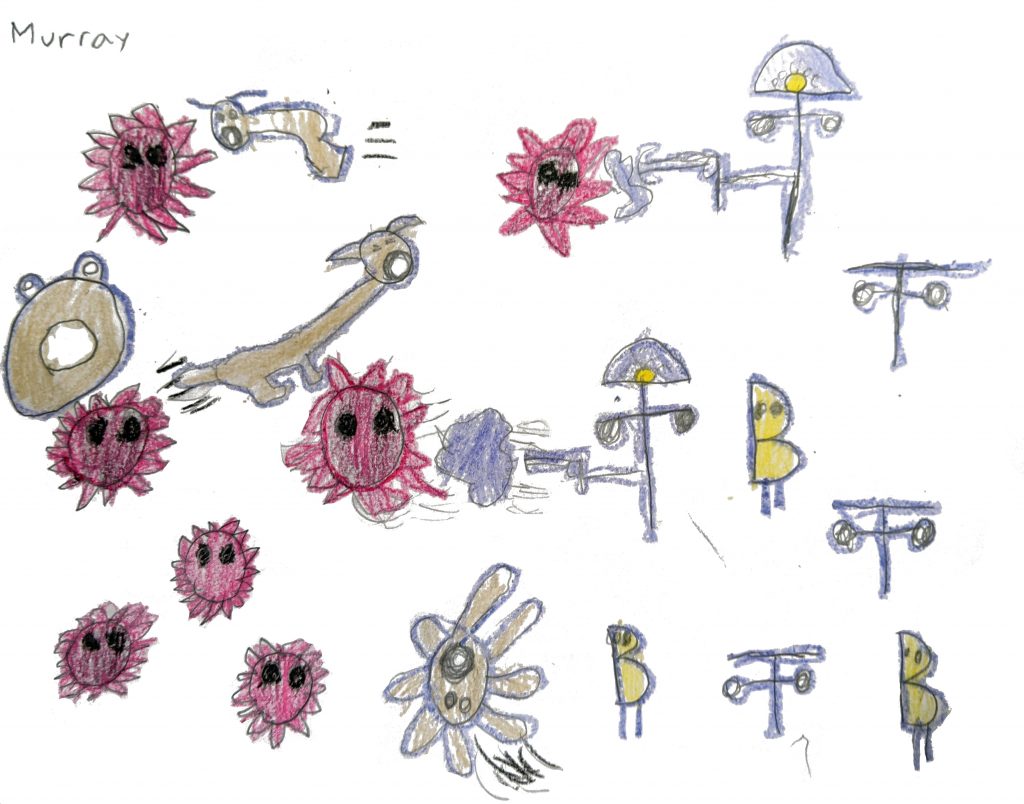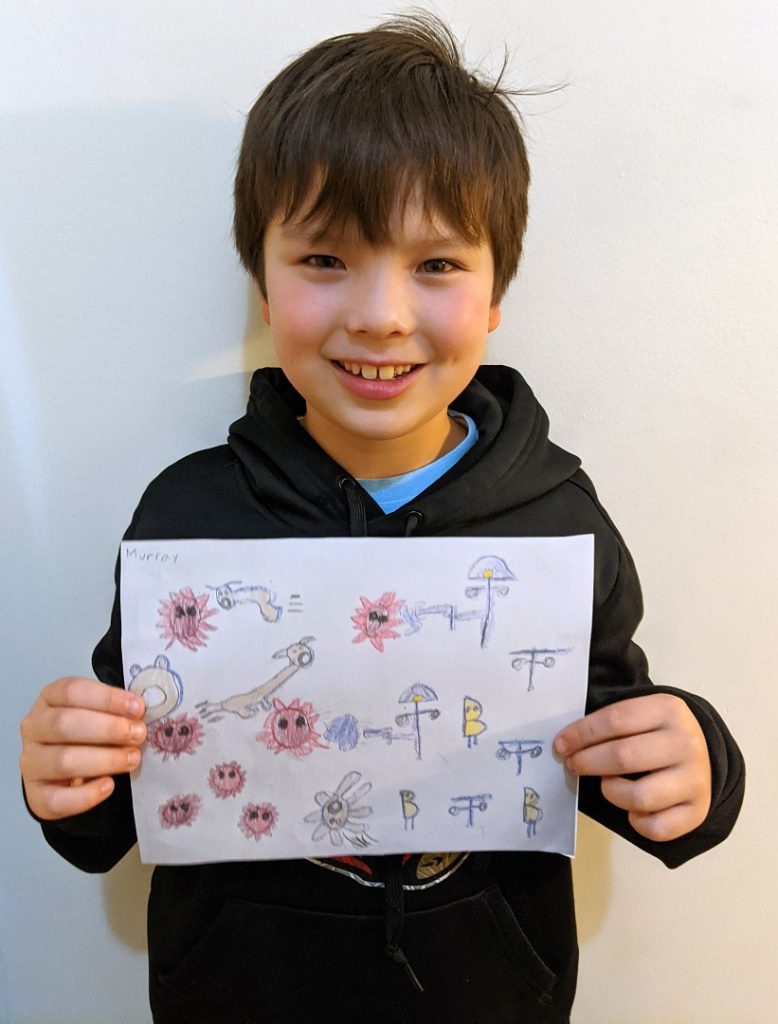 Murray
9 years old
Ottawa, ON
The Body's Battlefield: The art work is showing the war between T cells, B cells and Macrophages and the coronavirus to keep us healthy. The finger pricks we did for the CHILD study let us know if these battles occured and what happened.
Judges' comments:
Very creative depiction of the science behind the study
Great drawings.
Very amusing and creative depiction of science behind the study.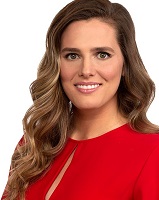 Journalist | CTV News Winnipeg
Michelle Gerwing is a video journalist and broadcast media professional. Michelle joined the CTV Winnipeg team as a videojournalist in April 2014, following a stint as a news anchor at CTV Regina and as a regional reporter for the Red Deer, Alberta, bureau of CTV. Michelle has filed numerous stories on developments out of the Manitoba site of the CHILD Cohort Study.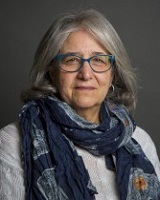 Scientific Director | Alberta Health Services
Deborah McNeil is the Scientific Director for the Maternal Newborn Child and Youth Strategic Clinical Network in Alberta Health Services and an Adjunct Associate Professor in the Faculty of Nursing and the Department of Community Health Sciences at the University of Calgary. She has a 25-year clinical background in Neonatal Intensive Care and has held research positions in maternal child health and population public health for the past 16 years. Her current research encompasses perinatal depression and anxiety, measuring health inequities, childhood immunization, and group pre- and post-natal care.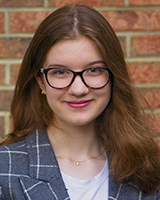 Youth Advisory Council member | IHDCYH
Annika is a member of the Institute of Human Development, Child and Youth Health (IHDCYH)'s youth advisory council, a group of diverse young Canadians who are passionate about health and health research. Currently a student in the Health Sciences program at Marianopolis College, Annika is committed to gaining greater insight into health care, including the potential of technology to improve access and services for communities who may presently be underrepresented.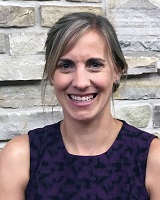 Director, Programs & Education | PHE Canada
Prior to working at Physical and Health Education (PHE) Canada, Tricia taught PE, coached various teams and clubs, and worked in the non-profit sector developing and delivering education and recreation programs for children and youth—including with the Department of Recreation and Athletics at Carleton University and with Clean Air Champions, a national charity delivering school programs inspiring youth to live healthy, sustainable lifestyles. Tricia is passionate about developing health and wellness programs that are both equitable and inclusive for all children and youth.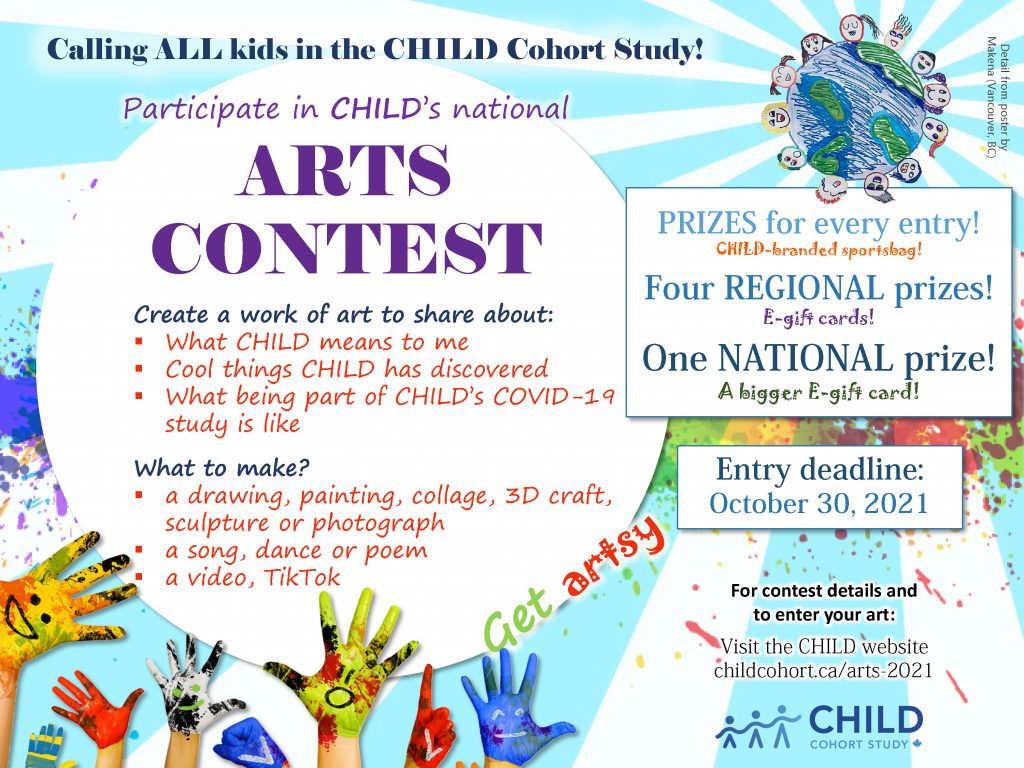 Who can participate?
All kids participating in the main CHILD Cohort Study and/or the COVID-19 add-on study (up to age 14) are invited to participate in the contest.
What should I create?
You can create any original work of art that may include:
a drawing, painting, collage, 3D craft, sculpture or photograph
a song, dance or poem
a video, TikTok
What should my artwork be about?
Your art can be about anything related to the CHILD Cohort Study, such as what CHILD means to me; what being part of CHILD's COVID-19 add-on study is like; and cool things CHILD has discovered. Visit CHILD's Key Discoveries page to see the many research discoveries you've played a part in since you were born.
Looking for inspiration?
Here's some artwork by other kids in CHILD…
Click on image to enlarge
Two sculptures
by Sara (11 years old; Edmonton, AB)
My sculptures are about both studies (CHILD and COVID-19 add-on). I  show the gut bacteria that are studied, but because we are in a pandemic I thought it would be fun to show them in situations like mine during COVID-19. Left to right: One of them is washing "its hands", one is wearing a mask, and one is on a social distanced video chat. It was really cool to learn about all of the things they learned from the gut bacteria through our poop.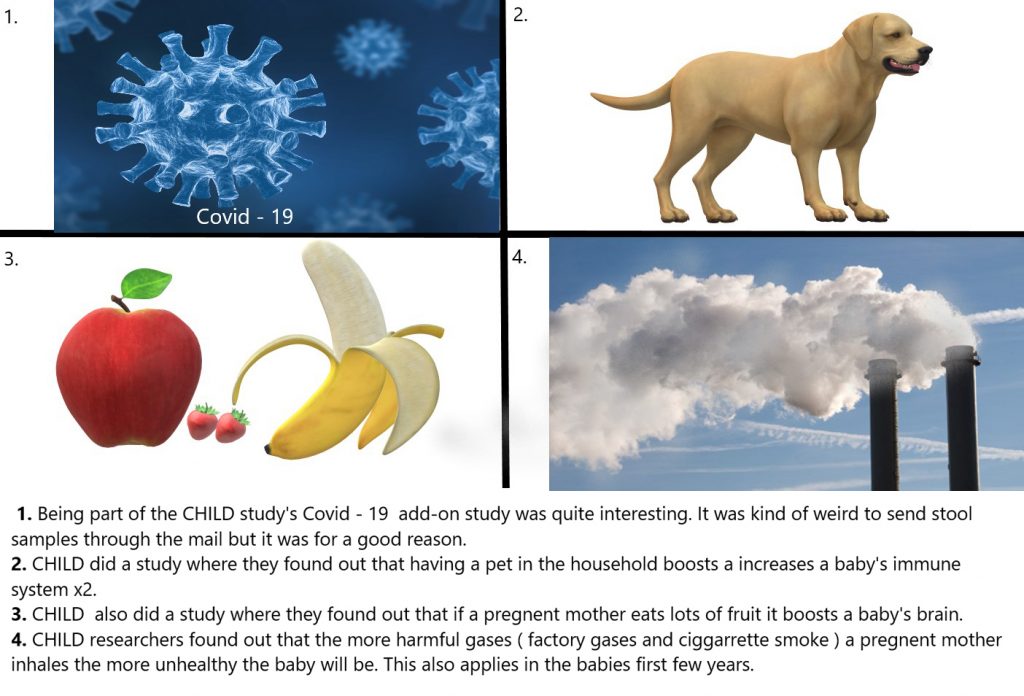 Click on image to enlarge
CHILD studies
poster by Brynn (10 years old; Toronto, ON)
My artwork is about studies the CHILD Cohort Study has done or is doing. I used a useful computer app called Paint 3D and pasted a few pictures but also made them my own in some way. I had a lot of fun doing this. Thanks for doing another contest this year!! P.S. I split it in quarters because I could not decide on one subject.
A visit to the CHILD Study office
video by Maxime (12 years old; Vancouver, BC)
"What I love about CHILD"
video by Lily (12 years old; Winnipeg, MB)
Photo tips
Ready to photograph your creation? Here are some tips to make sure your artwork looks as good in the photo as it does in real life.
Set up a clean surface (a table or floor is great) in a sunny spot. Sunlight makes colours and details pop and helps the camera focus.
Place something white, grey, or black under your creation. This will reduce distracting patterns in the background and keep your creation front and centre.
Aim your camera or phone as straight as possible at your creation. Try to avoid taking photos at an angle so we get to see your entire creation clearly.
Try to keep all shadows off your creation.
For 2D creations, lay it face up on the flat surface and smooth out any wrinkles or curled corners.
For 3D creations, try to leave a little bit of space around your creation when taking pictures and photograph front, back, sides, and top (if needed)
Video tips
Submitting a video?
Here are some options for how to shoot.
If you want everything in your video to appear clearly, make sure the light is hitting your scene from the front. Lighting from behind will make you or your scene appear dark.
Make sure only the noises that you want in the video are present. Things like wind or background noise are easily picked up by microphones.
Consider using a tripod or mounting your camera on a steady surface to avoid shakiness.
After you hit record, wait a few seconds before speaking or moving to make sure everything you want captured makes it into the video.
How do I submit my creation?
Right now, original work cannot be dropped off to the CHILD clinics. You can upload your artwork in a digital file (text document, video, audio, or graphic file – scan or take a picture of your artwork) using the submission portal below.
If you are sending a picture of your artwork, try to ensure the photo or scan is very clear and as large as you can make it. 
Submission deadline is October 30, 2021
Where will the entries be displayed?
All entries to the Arts Contest will be displayed on the CHILD Cohort Study website. Check back here regularly to see the entries from around the country.
IMPORTANT NOTE: All Arts Contest entries will be displayed on the CHILD Cohort Study website and published across CHILD social media accounts (Twitter, Instagram, Facebook).
If you do not wish to have your submission or your name/age/city to be visible to the public, please let us know as soon as you enter by emailing us at child@mcmaster.ca.
Are there prizes?
Every contestant will receive a prize of a cool CHILD Cohort Study drawstring sportsbag. We will also award four regional prizes (e-gift cards of $100 each) and one national prize (e-gift card of $250!)
How will the posters be judged?
Entries will be evaluated on :
creativity
originality

clear messaging

(does the poster tell us something about the CHILD Cohort Study?)
CHILD 2021 Arts Contest Submission Portal