We wish to thank our Study participants for their incredible gift to us. They are allowing us access to their lives so we can advance our understanding of how the immune system develops. The exciting results to date would not have been possible without their generosity.
—Dr. Malcolm Sears, CHILD Cohort Study Founding Director
Our families want to help advance science and medical research—to know that their particpation has led to a health discovery or a new medication or treatment that will help all kids live healthier lives. For CHILD families, it's the idea of 'putting a brick in the wall' to help others in the future.
—Dr. Diana Lefebvre, former CHILD Research Manager
93% of the original CHILD cohort is still taking part 12 years on—an uncommonly high figure for a cohort trial.
The dedication of participating families is vital to a longitudinal study like CHILD. Families are asked to stay involved for years, participating in interviews, undergoing physical examinations and clinical testing, and completing questionnaires—since the Study began, the parents of each family have filled out over 400 questionnaires, some 10 or more pages in length.
Some families have moved overseas yet they continue to complete their questionnaires and to come in for clinic visits when they are back in the country.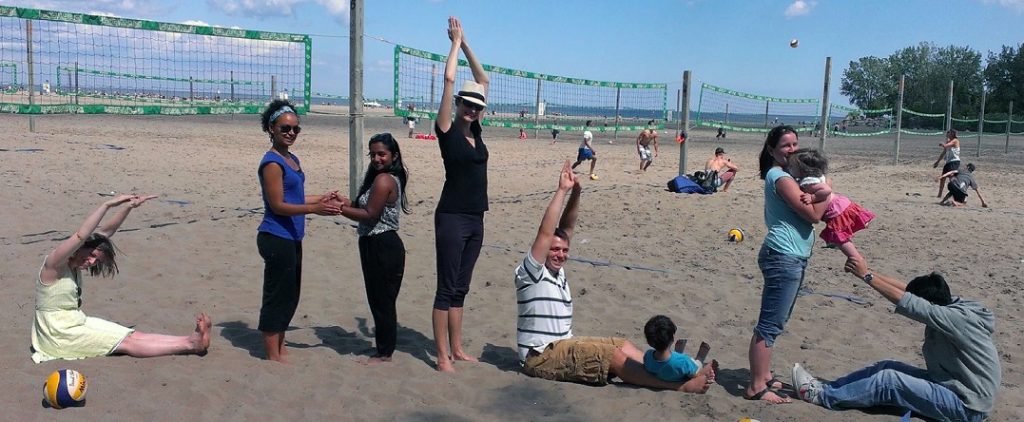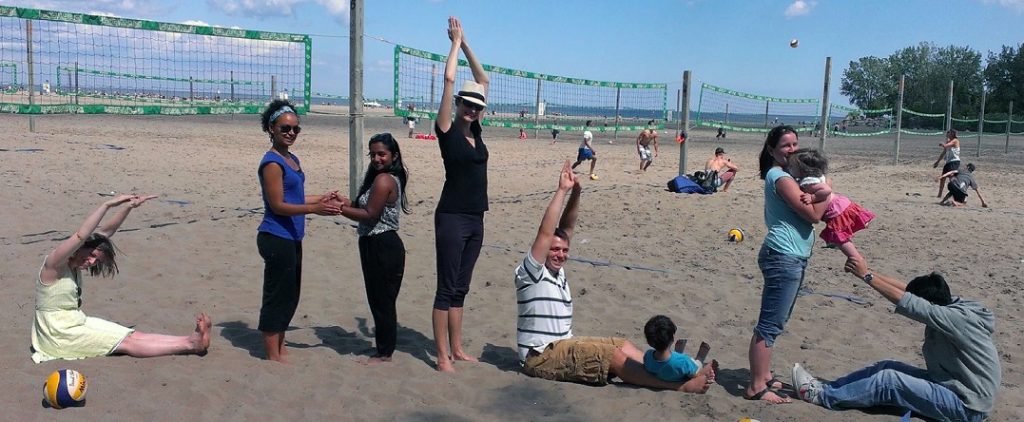 Look carefully. They are spelling something.
CHILD Cohort Study families are true superheroes
CHILD Cohort Study family
In 2019 and 2020, Study families gathered to view a feature documentary film containing CHILD research
The film "Let Them Eat Dirt" highlights ground-breaking CHILD research findings about the microbiome. Families participating in the the CHILD Cohort Study were invited to special celebratory screenings of the film.
More about: Edmonton movie night; Vancouver movie night
Getting ready for the 8/9-year clinical visit
In 2019, Study children were old enough to help inform and promote the Study themselves
Two sets of young CHILD Cohort Study participants⁠—Sam and Hazel in Vancouver, and Sara, Colby and JD in Edmonton⁠—helped create short videos to prepare their peers for their CHILD clinical visits at age 8/9 years.
Celebrating 5 years of commitment
In 2017, the children participating in the CHILD Cohort Study all completed their five-year clinical visits as part of their ongoing involvement in the Study.
Subsequently, staff and researchers at the four sites of the CHILD Cohort Study invited participating families to gatherings to celebrate this milestone achievement, to thank them for their invaluable dedication, to share some of the Study's significant findings to date, and to discuss plans for the Study going forward.
Aimée Dubeau, former Research Coordinator of CHILD's Toronto site, discusses the Study's five-year milestone.
Click on the images below for details about each celebration, including photos.