When writing about or representing the CHILD Cohort Study, please respect the Study's brand.
The CHILD Cohort Study's Branding Guidelines provide information about the proper use of the Study's name, logos, tagline, colour palette, and other details. 
The Study's primary logo can be downloaded from this page. For other logos, templates and CHILD-branded materials, contact CHILD as indicated in the Guidelines. 
The Guidelines can be downloaded in PDF from this page, or viewed below.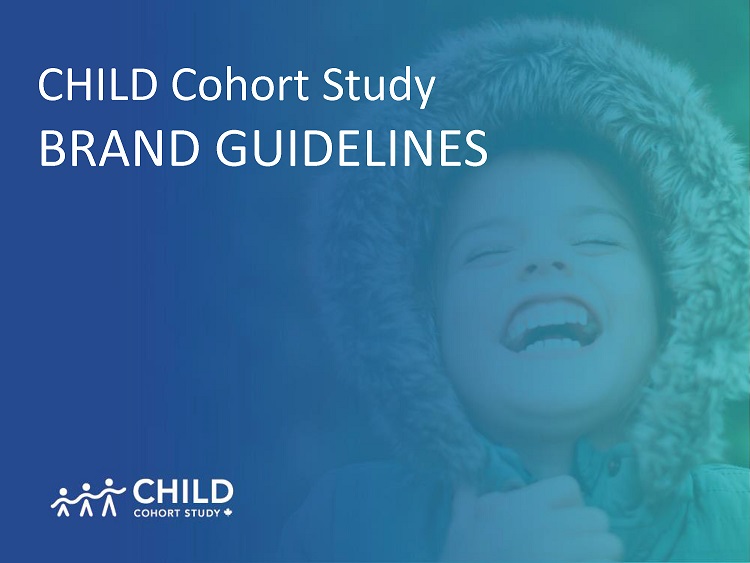 PNG: background is transparent
JPG: background is solid white