The Co-Director of the CHILD Cohort Study, Dr. Stuart Turvey, was awarded the 2019 F. Estelle R. Simons Award for Research by the Canadian Society of Allergy and Clinical Immunology (CSACI).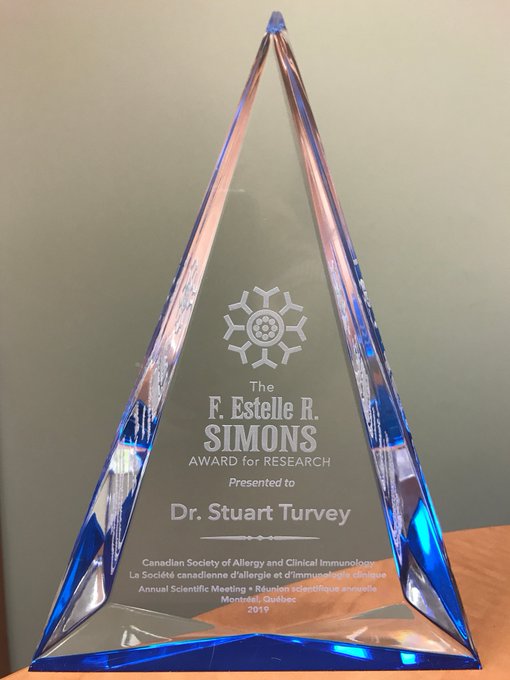 Dr. Catherine Biggs accepted the award on Dr. Turvey's behalf at the CSACI Annual Scientific Meeting held in Montreal, QC, in October 2019.
The Award recognizes exemplary research in the field of allergy and immunology.
Dr. Turvey is Professor of Pediatrics at The University of British Columbia, where he holds the Aubrey J. Tingle Professorship in Pediatric Immunology.
Read more about the CSACI Annual Scientific Meeting and its 2019 awardees in CSACI's Winter 2019 Newsletter