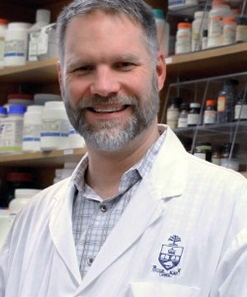 PhD, ARMCCM
Professor and Division Head, Division of Occupational & Environmental Health, Dalla Lana School of Public Health, University of Toronto
CEO and Scientific Director, Sporometrics Inc.
Founding Member, Centre for Research Expertise in Occupational Disease
Dr. Scott's research interests include biological hazards in occupational and environmental hygiene; molecular detection of bioaerosols; bioaerosol sampling technology; DNA sequence-based studies of human and environmental microbiomes; housing and health; and environmental exposures and allergic disease.
CHILD Study Investigator
Member, Environmental Working Group
Dr. Scott was co-PI on the CIHR-funded project "The impact of antibiotics on intestinal microbiota of infants," and is co-investigator on numerous other projects (see Grants).
Institution: University of Toronto
Location: Toronto, ON