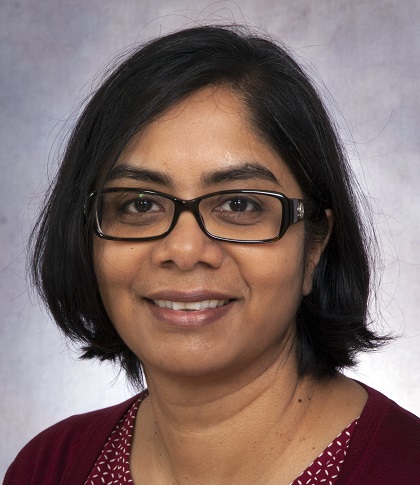 MD, MSc, FRCP(C), FAAP, LMCC
Staff Respirologist, Respiratory Medicine, The Hospital for Sick Children
Scientist, Physiology & Experimental Medicine, Research Institute
Associate Professor, Dept. of Paediatrics, University of Toronto
Assistant Clinical Professor, Div. of Respirology, Dept. of Medicine, McMaster University
Director, CHILD Study
Dr. Subbarao's primary research interest is in the early determinants and development of asthma. Specifically, she is studying changes in infant lung function biomarkers of inflammation in this understudied group to elucidate the effect of environment and viruses on the early development of disease.
Director, CHILD Study
Member, Executive Committee
Chair, Lung Function and Allergy Working Group
Member of the Working Groups on: Genetics; Immunology; Infection; Epidemiology and Statistics
As Study Director, Dr. Subbarao is responsible for the broad scope of conduct of the study, including the maintenance of scientific and ethical standards, the well-being of CHILD participants, and the overall co-ordination of studies and personnel. She also leads the in-depth evaluation of lung function trajectories from infancy through childhood undertaken at the Toronto site.
She is a co-investigator on various CHILD projects, and is PI on the CIHR-funded CHILD projects "Viral infection and wheezing in the first year of life;" "Lung function in preschool children: utility in diagnosis of asthma;" and "Gene and environment effects on lung health and risk for chronic respiratory disease, asthma and COPD."
Institution: The Hospital for Sick Kids
Location: Toronto, ON