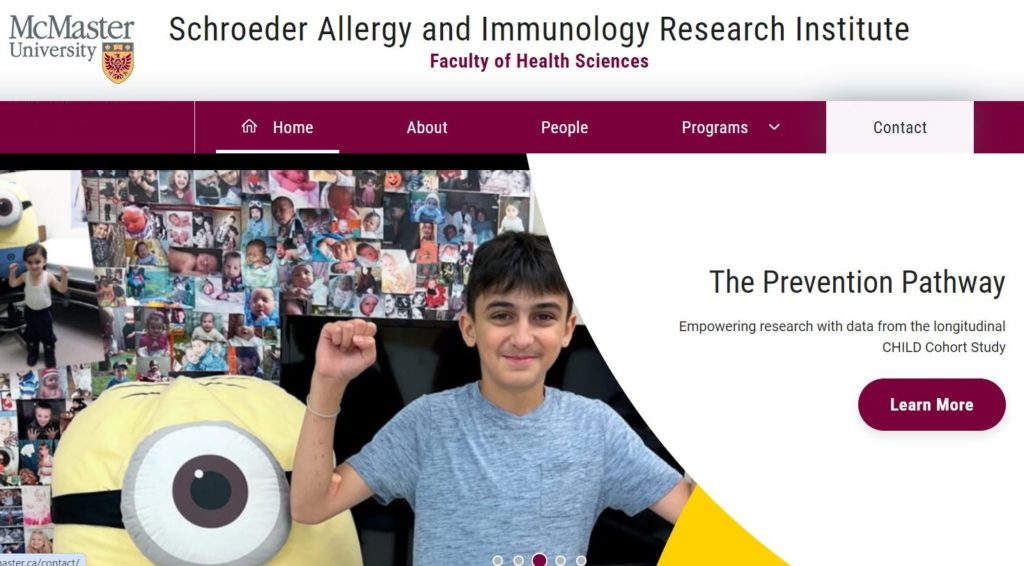 The Schroeder Allergy and Immunology Research Institute (SAIRI) at McMaster University is a centre for research into the causes of and treatments for life-threatening allergies.
Established in 2020 with a $10 million gift from the Schroeder Foundation, SAIRI is exploring a cure for allergy through two pathways of critical research: treatment and prevention, while helping train the next generation of expert researchers and clinicians in the field.
The Institute's Prevention Pathway is leveraging CHILD's vast datasets to inform the prevention of allergic disease through a deeper understanding of biological and environmental early-life factors associated with its development. 
Learn more about the Institute and CHILD's role within it on the newly launched SAIRI website.