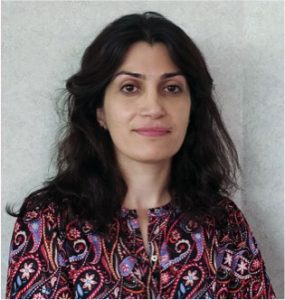 Dr. Shirin Moossavi, an early-career researcher with the CHILD Cohort Study, has been named a 2020 CIHR Postdoctoral Fellow.
The Fellowship, valued at $90,000 over two years, is one of Canada's most prestigious awards for postdoctoral research. The award will facilitate Dr. Moossavi's work with CHILD investigator Dr. Marie-Claire Arrieta and Dr. Amir Sanati-Nezhad at the University of Calgary to develop "organ-on-chip" technology to study the causal role of the gut microbiome in health and disease.
Dr. Moossavi completed her PhD under the supervision of CHILD co-site leader Dr. Meghan Azad at the University of Manitoba. Dr. Moossavi was first author for CHILD's milk microbiome study, which found that among the many factors examined, the method of breastfeeding—whether mothers fed their infants directly at the breast or fed them pumped breastmilk from a bottle—was the most consistent factor associated with the milk microbiota composition.
The breastmilk microbiome research was published in Cell Host & Microbe, and featured on CBC's Quirks & Quarks.
.