The CHILD Cohort Study is excited to announce that our video, The CHILD Cohort Study and a Baby's Microbiome, has been entered into a national competition. And you can help us win!
The Institute of Human Development, Child and Youth Health (IHDCYH), one of the Canadian Institutes of Health Research (CIHR), holds its  "IHDCYH Talks" video competition annually to select Canada's top videos that share evidence-based messages relevant to the health of children, youth and families. The content of the winning video must be engaging and accessible to a lay audience. 
Beginning November 1, 2019, you can access and view the videos in the 2019 competition on the IHDCYH Talks Video Competition YouTube Channel.  And⁠—if you are signed in to your YouTube, Google or Gmail account⁠—for the entire month of November, you can "vote" for your favorite video by clicking the thumbs up ("like") button below it. Online public voting accounts for 10% of each video's overall score.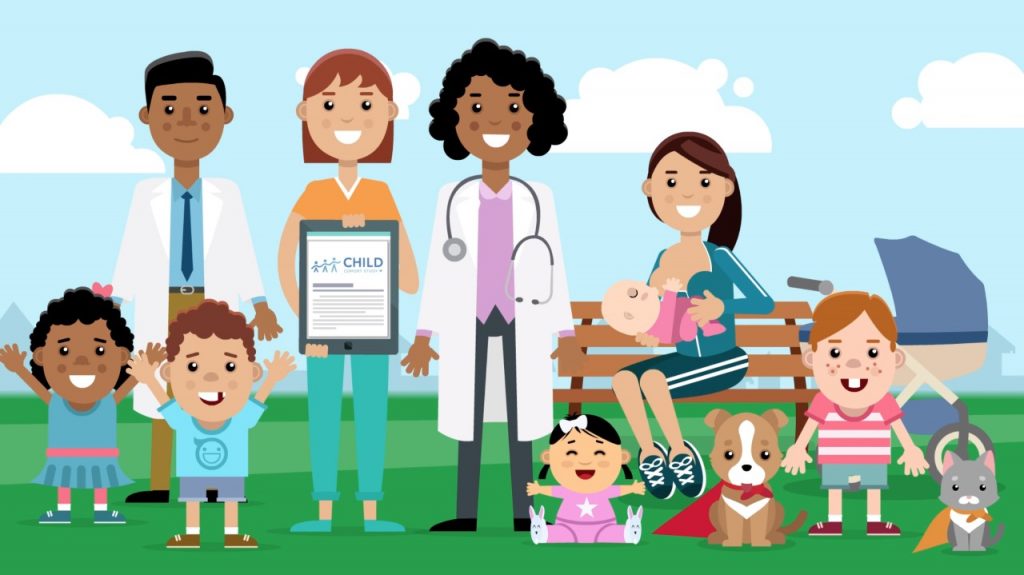 The CHILD Cohort Study and a Baby's Microbiome takes us on a journey into the animated world of a baby's gut microbiome, where we meet microbial superheroes and learn about CHILD's microbiome research discoveries that are helping us to understand allergies, asthma, obesity and everyday health and wellbeing, especially during childhood.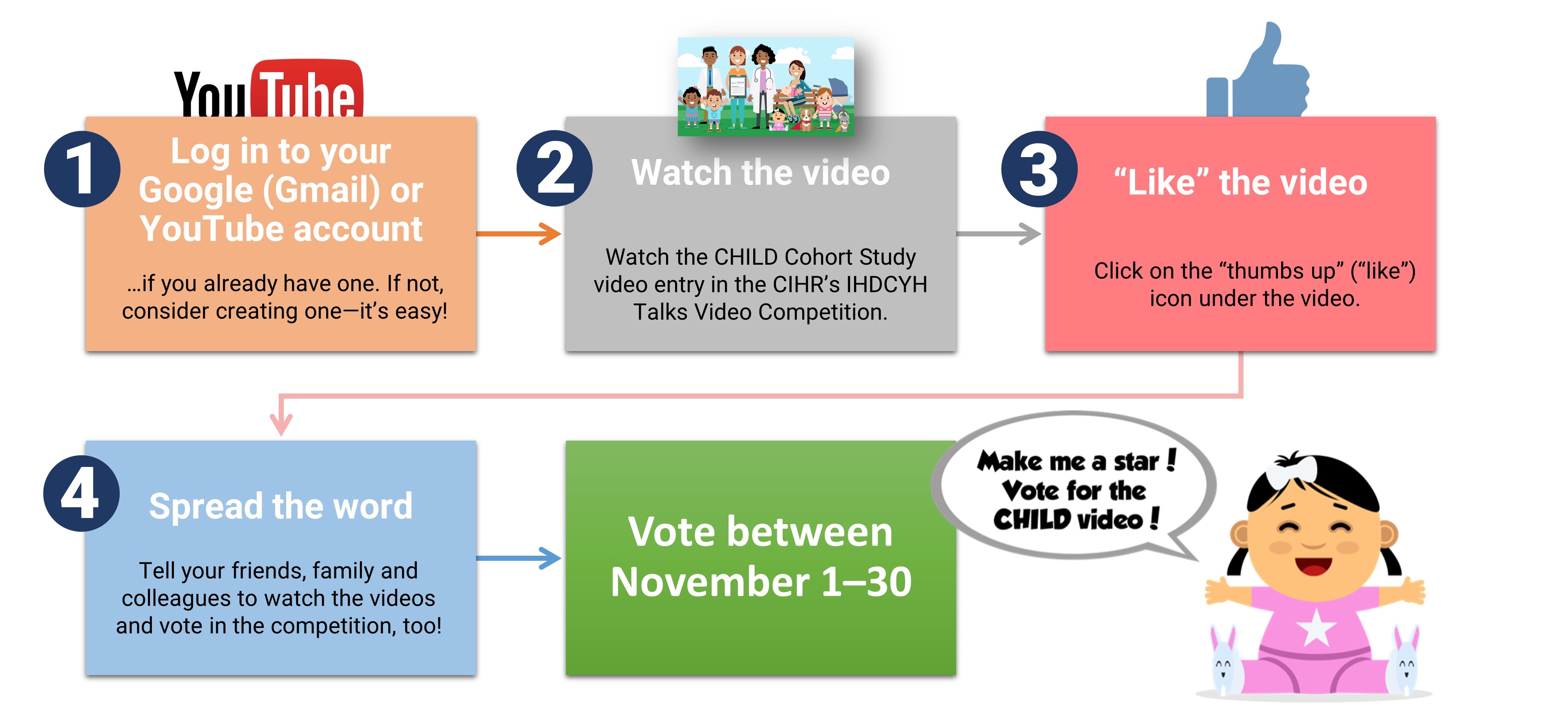 Voting is open from Nov. 1, 2019 (9:00 am EDT) to Nov. 30, 2019 (5:00 pm EDT).