Achievements of the CHILD Study feature prominently in the new digital 2016-2017 Annual Report of AllerGen, the Allergy, Genes and Environment Network. The CHILD Study is a Legacy Project of AllerGen.
The dynamic, multimedia Report offers: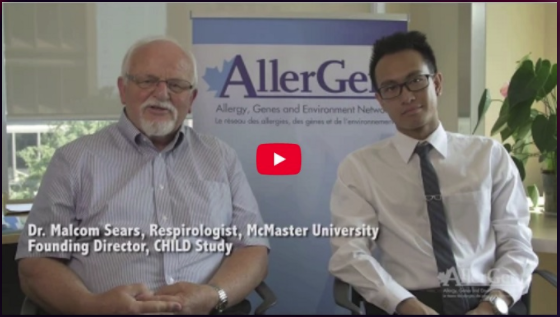 An interview with CHILD Founding Director Dr. Malcolm Sears and colleague Maxwell Tran, who used CHILD data to find that delaying introduction of allergenic foods to infants may increase the likelihood of a food allergy later on.
Feature stories on two other CHILD Study research findings: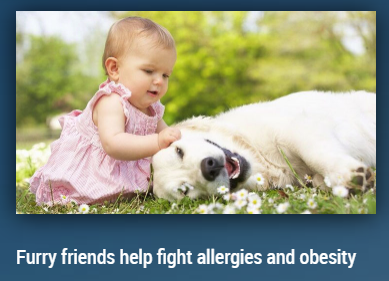 Owning a cat or dog might be a good thing when it comes to reducing the risk of childhood allergies and obesity
and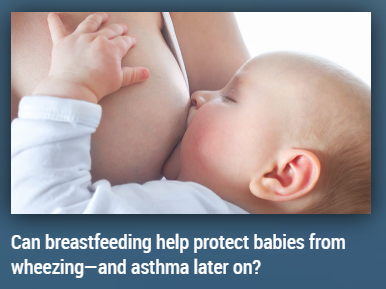 Babies who are breastfed longer are less likely to wheeze, putting them at a lower risk for asthma later on
Profiles of:
a partnership between CHILD and a major initiative on building healthier cities;
a CHILD public outreach event with a community partner organization; and
an effort to commercialize a major research finding that emerged from CHILD research.
Explore AllerGen's 2016-2017 Annual Report for these and many other features!