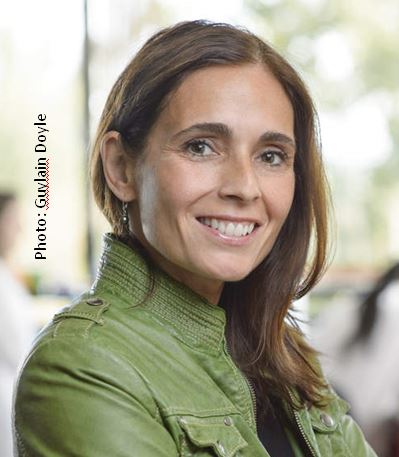 Dr. Catherine Laprise, a co-investigator with the Canadian Healthy Infant Longitudinal Development (CHILD) Study, spoke, in a French-language interview, with RadioCanada on May 23, 2015, to discuss how 3,500 Canadian families are helping scientists uncover the origins of asthma and allergies.
"Over 300 genes may be involved in the development of asthma and allergies," says Dr. Laprise, a genetics specialist and a professor at the Université du Québec à Chicoutimi.
"This unique study is helping us to determine which specific genes are at play, and even more, to understand how environmental exposures affect the genes, as these conditions cannot be explained by hereditary factors alone."
"It is very important to use scientific evidence to inform public policy, and the CHILD Study is providing that evidence—from the impact of outdoor air pollution to dust and pets in the home, and the effects of maternal and infant diet on the development of allergies and other chronic diseases."
Dr. Laprise is a Canada Research Chair in Environment and Genetics of Respiratory Diseases and Allergy.