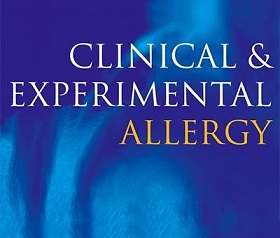 A new publication using CHILD Study data reports new findings on the relationship between changes in infants' intestinal bacteria and allergic sensitization to milk, egg or peanut at 12 months of age.
The paper "Infant gut microbiota and food sensitization: associations in the first year of life" was published in the February issue of Clinical & Experimental Allergy and selected as the "Editor's Choice."
Senior author and AllerGen investigator Dr. Anita Kozyrskyj notes how an analysis of the stool samples of 166 children enrolled in the CHILD Study allowed the research team to "see which bacteria present at three months predicted the development of food sensitization at one year." These gut bacterial patterns during infancy may serve as biomarkers for future disease.
"Ultimately, we hope to develop new ways of preventing or treating allergies, possibly by modifying the gut microbiota," adds lead author and CHILD Study associate investigator Dr. Meghan Azad.
Read the press release.