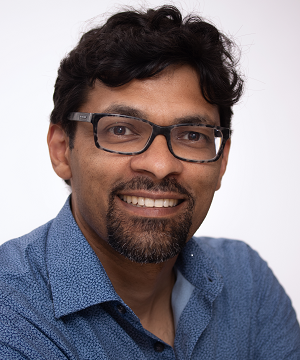 Following an international search, Dr. Theo Moraes, leader of CHILD's Toronto site, has been appointed Division Head of Respiratory Medicine in the Department of Paediatrics at The Hospital for Sick Children (SickKids). He assumes the role on 9 January 2023.
"Dr. Moraes brings a wealth of knowledge and expertise across the continuums of clinical care, research, and education in respiratory medicine, and is poised to lead the Division into the next era of healthcare," reads the SickKids announcement.
"Over the past 14 years, Dr. Moraes has worked in multiple clinical areas of respiratory medicine and now sees children and infants with severe asthma, congenital diaphragmatic hernia, tracheoesophageal fistula, and chronic lung disease of prematurity," the announcement continues, also referencing Dr. Moraes' leadership role in CHILD as well as his advocacy on the issue of smoking and vaping cessation.
"My vision is for a division that is recognized internationally for excellence in respiratory medicine," commented Dr. Moraes on his appointment, "[and that prioritizes] local excellence in the care of kids with respiratory disease."
Dr. Moraes has been CHILD's Toronto Site Leader since 8 September 2017, taking over from Dr. Padmaja Subbarao who left the post to become CHILD Director on 1 July 2017.