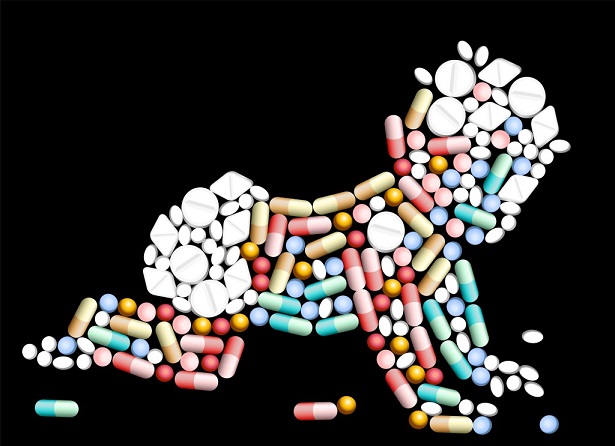 In a new study published August 13, 2014, by The Journal of Maternal-Fetal & Neonatal Medicine, trainee Ryan Persaud and a team of CHILD researchers found that Canadian newborns are routinely exposed to antibiotics immediately before or after birth.
The article, "Perinatal antibiotic exposure of neonates in Canada and associated risk factors: a population-based study", describes direct and indirect (via the mother) in-hospital antibiotic exposures and their associated risk factors. From a review of the hospital charts of 449 mother-newborn pairs enrolled in the CHILD Study, the authors concluded that 45% of newborns were exposed to antibiotics during the perinatal period. The main indication for direct antibiotic treatment of newborns was a suspected infection, while the main reason for maternal antibiotic use was routine treatment for a cesarean section delivery.
Persaud, a 4th-year pharmacy student at the University of Manitoba and lead author on the paper, participated in the research with support from an AllerGen Summer Studentship award. Co-authors of the article include researchers Dr. Meghan Azad, Radha Chari, Dr. Malcolm Sears, Dr. Allan Becker, Dr. Anita Kozyrskyj and the CHILD Study Investigators.
Previous research has indicated that infant antibiotic use is a risk factor for childhood asthma, allergy and obesity, and suggested that a disruption of the gut microbiota may be at play. Ongoing research in the CHILD Study will examine the impact of antibiotic use on the development of infant gut microbiota and immunity, and address the long-term consequences of the perinatal antibiotic exposure documented in the present study.