Ongoing research led by Dr. Meghan Azad, using data from the CHILD Study, has shed light on the breastmilk microbiome and on breastfeeding's protective effects against allergy and asthma, as well as obesity and diabetes. High-profile publications in recent years have attracted wide media and stakeholder attention; in recent months, the attention has continued.
In November 2018, the University of Manitoba not only profiled Dr. Azad's findings in a feature story on their website, but also placed an advertisement about them in the Globe and Mail newspaper (see below).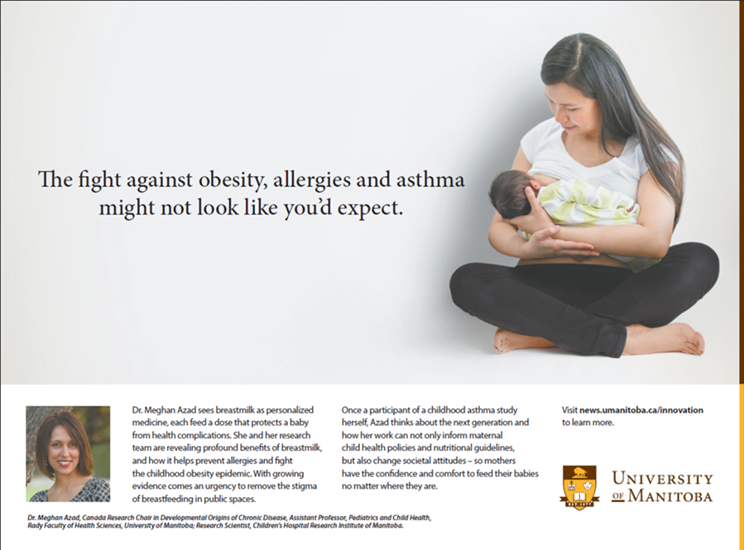 In December 2018, MD Magazine published an article on Dr. Azad's exploration of the link between asthma and breastfeeding.
In January 2019, Dr. Azad was interviewed on the weekly podcast Born to be Breastfed with Marie Biancuzz.
In February 2019, her work was featured in SPLASH! milk science update, and she was interviewed on CBC's Quirks & Quarks radio program—the latter being but one example of the media attention given to her February publication on the milk microbiome. (For a selection of additional media coverage, see the press release.)