Members of four families participating in the CHILD Study—one from each province of Canada represented in the Study—took the stage at AllerGen's 2019 Research Conference, as kids and parents sat together on a panel and responded to questions from the scientists, students and stakeholders at the event.
The panel was one part of a full day dedicated to the CHILD Study at the three-day conference, which took place January 27-30, 2019, at the Downtown Marriott Hotel in Toronto. Through the day, delegates heard from the Study's Directors, past and present; from the site leaders who head the Study at its four locations across the country; and from an array of leading experts involved in the Study, in fields spanning bioinformatics, cardio-metabolic and mental health, respiratory health and epidemiology.
But the highlight of the day for many was hearing directly from the parents and kids whose commitment, of nine years or more and counting, truly underpins Study's success.
Ms. Linda Warner, Research Coordinator for the Vancouver site of CHILD, moderated the panel, which was entitled: "CHILD participants give the REAL SCOOP: What is it like to be part of CHILD?"
From the Vancouver site of the Study, Maxime Doucas-Mooy (one of the first in the Study to complete an eight-year clinical visit) and his mother Natasha Doucas were present; Sara Celemin and her mom Tatiana Celemin represented the Edmonton site; Lily Raine Hoffman and her mom Harmoni Hoffman represented Winnipeg; while Brynn Eddie and her dad Aaron Eddie represented Toronto.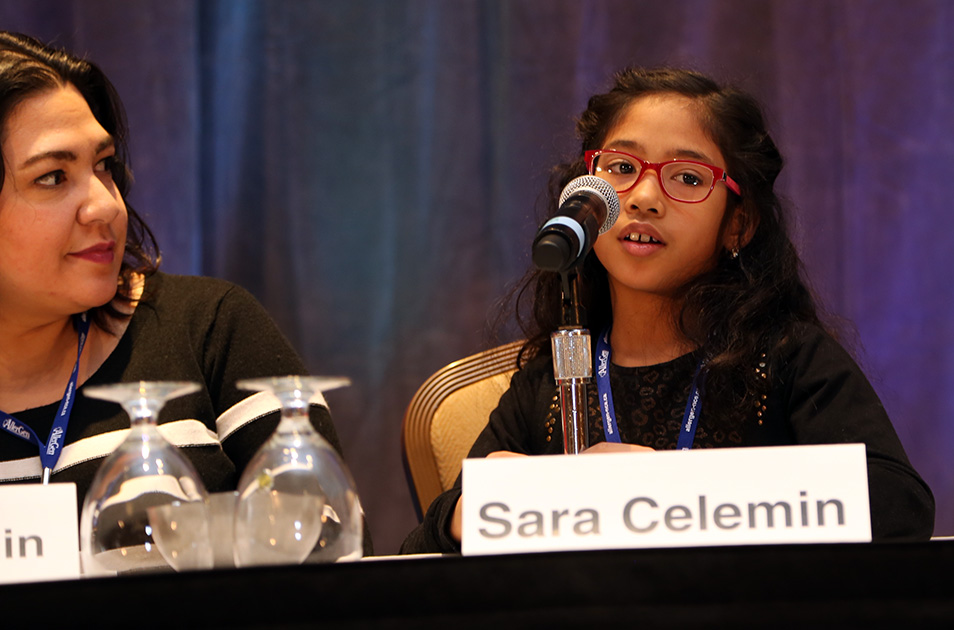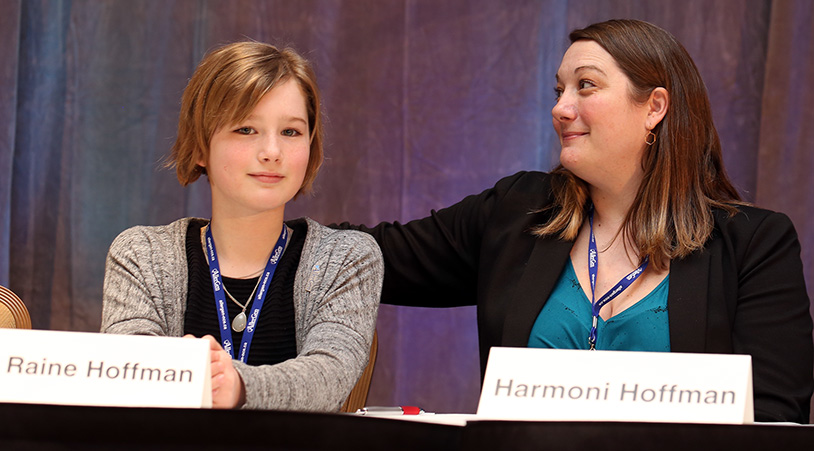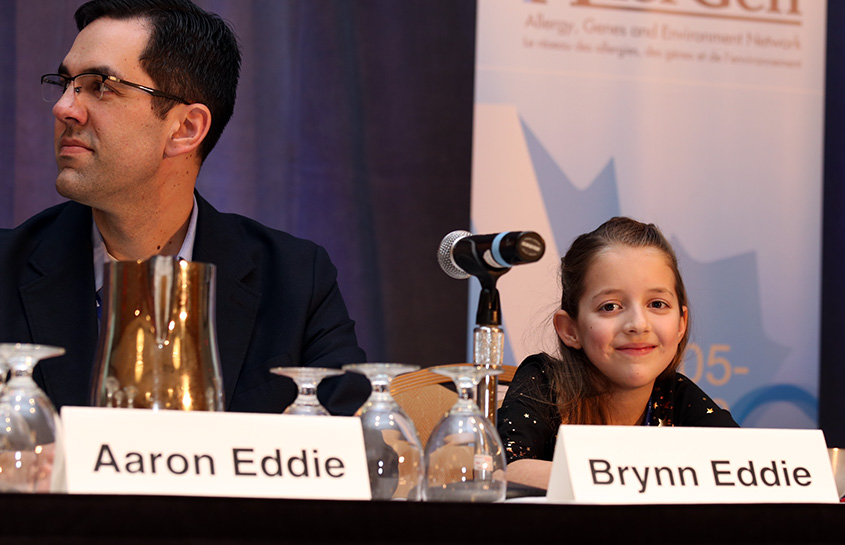 The parents and kids answered questions about their experiences in the Study; about what participating has entailed and how the process might be improved; about their motivations for staying involved; and about how their engagement has informed their perspectives on science. The children expressed interest in producing posters about the Study, and, having so enjoyed meeting each other, in finding a way to interact online with their peers in the Study—offering as a suggestion a multiplayer video game.
The CHILD families were EXCELLENT. To me, this session was an absolute highlight of the conference, and captured the impact of our network.
—Conference survey respondent