Co-leaders of the Manitoba site of the CHILD Cohort Study, Drs Allan Becker (pictured above) and Meghan Azad (pictured below), will be recognized by the University of Manitoba later this month for outstanding accomplishments at their respective career stages.
Dr. Becker has been named recipient of the 2018 Dr. John M. Bowman Memorial Winnipeg Rh Institute Foundation Award, for his outstanding research accomplishments as an established University of Manitoba faculty member.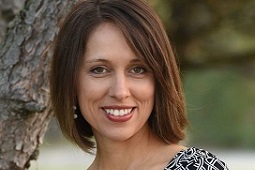 Dr. Azad has been named recipient of a 2018 Terry G. Falconer Memorial Rh Institute Foundation Emerging Researcher Award (Health Sciences). This award recognize University of Manitoba faculty members in the early stages of their careers who display exceptional innovation, leadership and promise in their fields.
Both awards will be presented at the Rh Awards and Reception on April 29, 2019 at the Fort Garry campus of the University of Manitoba in Winnipeg. At the same event, Dr. Becker will deliver a lecture on the topic of "Clinician Scientists: Critical for the evolution of healthcare."
Credit for Allan Becker photo: Daniel Gwozdz, University of Manitoba