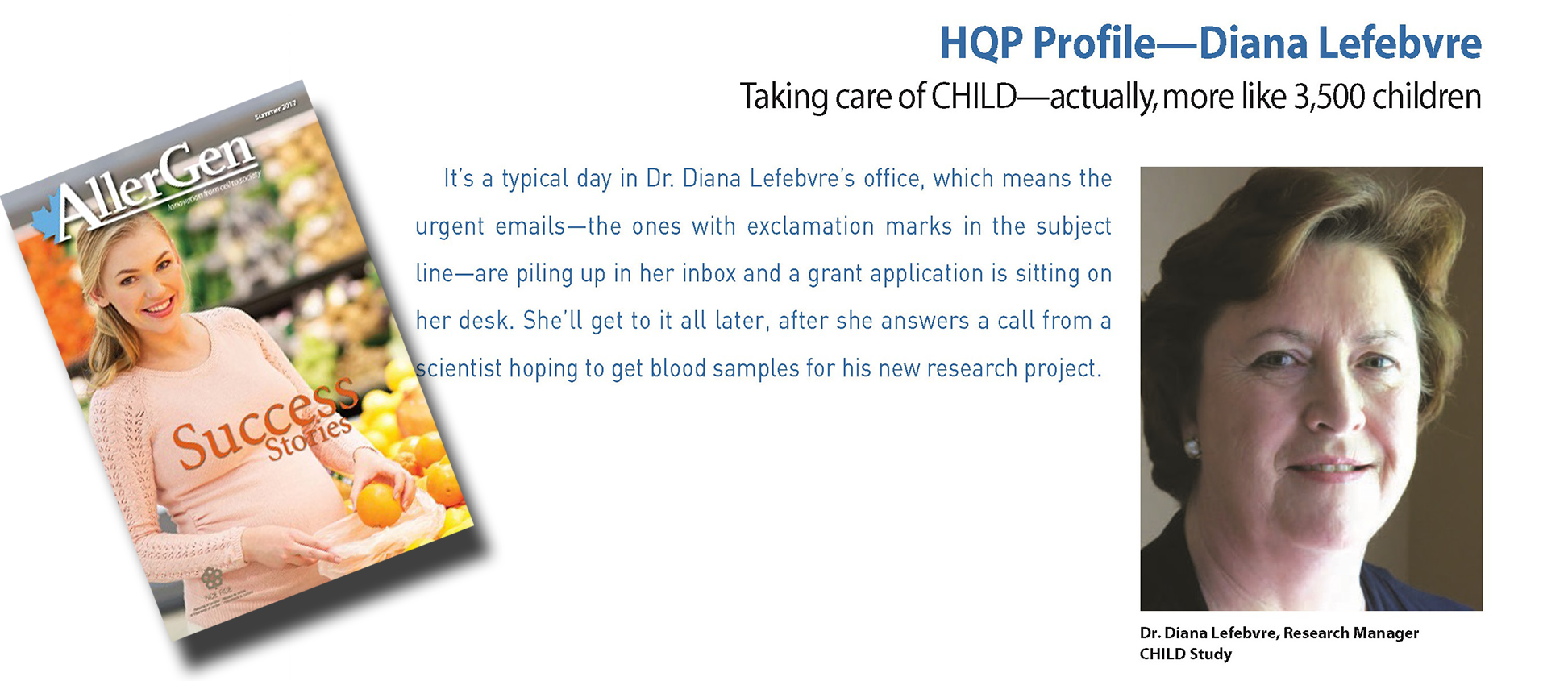 Dr. Diana Lefebvre, Research Manager for the CHILD Study, has been profiled in the Summer 2017 issue of AllerGen Success Stories.
The profile traces the path that led Dr. Lefebvre to CHILD, outlines the dizzying array of tasks that she juggles as part of her critical role, and offers insight into the Study itself: what it has accomplished, its future potential, and its inner workings.
Success Stories is a periodical published by one of the Study's main funders, the Allergy, Genes and Environment Network (AllerGen) NCE.