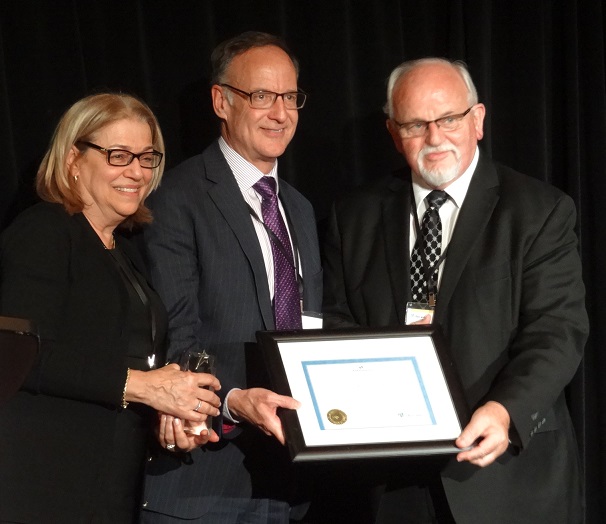 CHILD Study Director Dr. Malcolm Sears has been honoured with an Award for Leadership in Health Research, presented by the Asthma Society of Canada (ASC).
Dr. Sears is the Co-Director of AllerGen's ground-breaking Canadian Healthy Infant Longitudinal Development (CHILD) Study, a longitudinal birth cohort study investigating the early-life origins of asthma, allergies and other immune-regulated and chronic diseases.
Results emerging from the Study have generated numerous publications that have captured the attention  of the global scientific community, patient organizations, industry and policymakers.
"This recognition of Dr. Sears for his lifelong leadership in asthma research is well-deserved and timely," observes AllerGen's Scientific Director, Dr. Judah Denburg.
"The Asthma Society of Canada is to be commended for highlighting the relevance of his work to improve the lives of those living with allergies and asthma."
The award was presented to Dr. Sears by AllerGen investigator Dr. Susan Waserman and ASC's President and CEO Dr. Robert Oliphant on May 4, 2015, at the Society's "Clearing the Air" event in Toronto, ON.
Read the press release.
Photo: Dr. Sears (R) accepts his award from Drs. Waserman and Oliphant