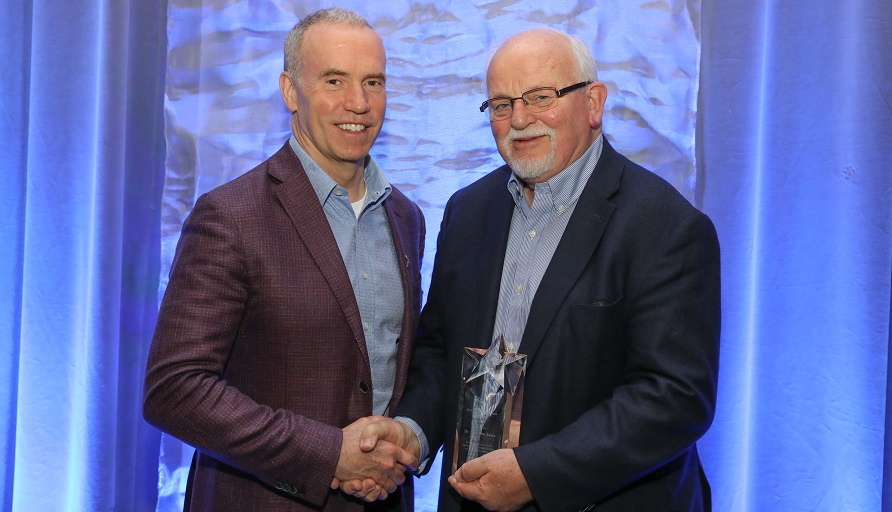 On April 11, 2019, at the annual Canadian Respiratory Conference held in Ottawa, ON, Dr. Malcolm Sears, the Founding Director of the CHILD Cohort Study, was recognized by the Canadian Thoracic Society (CTS) with a special award.
Dr. Sears, an internationally-renowned respirologist and epidemiologist, received a CTS award for Outstanding Contributions to Respiratory Research.
Other honours received by Dr. Sears in recent years include the prestigious J. Allyn Taylor International Prize in Medicine from the Robarts Research Institute of Western University in 2016, and an Award for Leadership in Health Research from the Asthma Society of Canada in 2015.
Dr. Sears led the CHILD Cohort Study from its inception in 2007 through to July 2017, when Dr. Padmaja Subbarao became Director.
Photo: Dr. John Granton (L), CTS President, presents Dr. Sears with his award. Compliments of CTS.