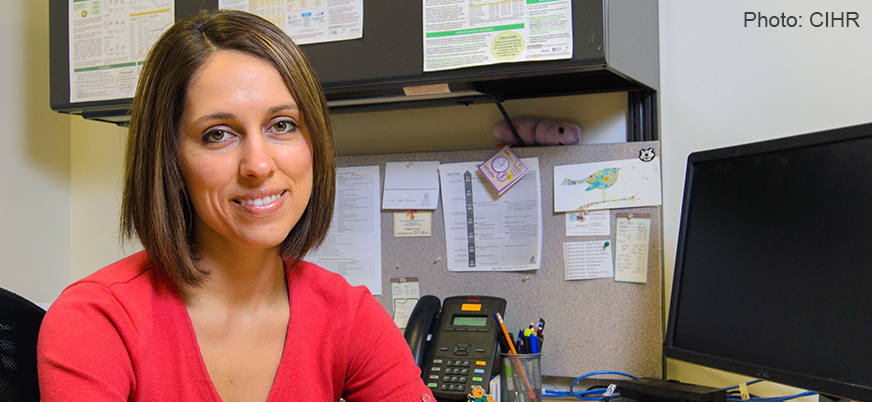 CHILD investigator Dr. Meghan Azad (University of Manitoba) is one of 185 individuals across Canada to have received a Canada Research Chair (CRC) in the spring of 2018.
Dr. Azad's CRC—a Tier 2 Chair in Developmental Origins of Chronic Disease—constitutes a significant recognition of her research accomplishments to date. Tier 2 Chairs are awarded to "exceptional emerging researchers, acknowledged by their peers as having the potential to lead in their field."
This award follows upon a series of achievements by Dr. Azad, including receipt of a Postdoctoral Banting Fellowship in 2013 and participation in a Nobel Laureate Meeting in 2014.
Dr. Azad researches the early-life determinants of lifelong health, with a current focus on the impact of maternal nutrition and breastfeeding on child health and development. Much of her research analyzes data from the CHILD Study, in which she is deeply involved through various roles, including as co-leader of the Study's Manitoba site with Dr. Allan Becker, and as Chair of CHILD's Knowledge Mobilization Stakeholder Advisory Committee.
Part of a national strategy to position Canada at the forefront of global research and development, CRCs are research professorships that the federal government awards to "some of the world's most accomplished and promising minds" to attract them to, or retain them in, Canada.