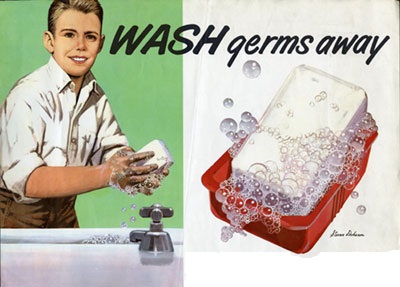 Postmedia News outlets, including the Montreal Gazette, The Province (BC), The Windsor Star and The Ottawa Citizen, recently highlighted AllerGen's Canadian Healthy Infant Longitudinal Development (CHILD) Study and ongoing research on the importance of the human microbiome.
AllerGen investigator Dr. Stuart Turvey and Dr. Brett Finlay, both professors at The University of British Columbia (UBC), were interviewed for the article, "Modern life versus microbes: Our obsession with clean living is harming us."
Dr. Turvey leads the Vancouver arm of the CHILD Study—a birth cohort study of roughly 3,500 children in B.C., Alberta, Manitoba and Ontario that investigates early-life influences contributing to the development of asthma and allergies.
Dr. Finlay's UBC-based research lab is working with Dr. Turvey to explore how antibiotics affect the development of children's microbiota and immune systems using samples obtained from CHILD Study participants.