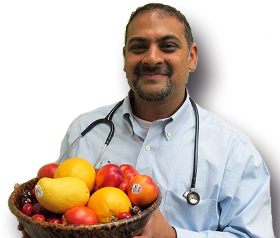 New research using data from AllerGen's Canadian Healthy Infant Longitudinal Development (CHILD) Study has found that children perform better on developmental testing at one year of age if their mothers consume more fruit during pregnancy.
AllerGen investigator Dr. Piush Mandhane, Associate Professor of Pediatrics in the University of Alberta's Faculty of Medicine & Dentistry, and Edmonton site leader of the CHILD Study, is senior author on the paper that details these findings, published in the journal EbioMedicine.
"We wanted to know if we could identify what factors affect cognitive development," Dr. Mandhane explains. "We found that one of the biggest predictors of cognitive development was how much fruit moms consumed during pregnancy. The more fruit moms had, the higher their child's cognitive development."
Read the press release.